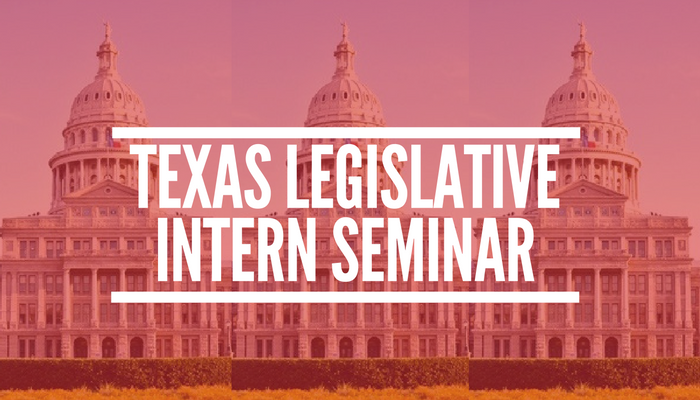 The Texas Legislative Intern Seminar is a one-day, nonpartisan training for interns working at the Capitol, in district offices, or for lobbyist or advocacy organizations during the 85th Texas Legislative Session. From professional behavior to the "ins-and-outs" of the legislative process, participants will have the opportunity to hear from professional practitioners from many different walks of Capitol life.
The event is free and open to all interested students, especially those interning in the Capitol during the upcoming legislative session.
---
Comments from 2015 program participants
"The speakers were engaging, funny, and incredibly informative. I was not sure what to expect, but even today has given me a much-needed boost of confidence that I can apply to not only my opportunity as a legislative intern, but other aspects of my life--had a great time!"
"The personal perspective and opinion of the guest speakers helped give an inside and realistic view of the political process."