Campaign Bootcamp is a 3-day nonpartisan training that gives young people the opportunity to experience a practical introduction to what it's like to work on and run a political campaign.
Hands-on workshops are taught by active political professionals on topics such as campaign management, finding your campaign narrative, crafting your field plan, volunteer management, fundraising, and more.
The New Politics Forum's Campaign Bootcamp also features a unique, interactive component where participants work together on mock campaign teams to craft a real-life campaign plan for their candidate. At the end of the weekend, teams present their plans to our mock "Texas Campaign Commission" of political professionals to try and win their endorsement.
See what Campaign Bootcamp is all about!
2015 Mentors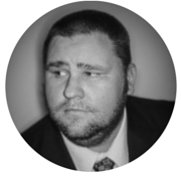 Luke Marchant (R), currently director at Mammoth Marketing Group, has successfully managed state and federal political campaigns in a number of states and has worked for U.S Senator Marco Rubio as political director. Luke has served in almost every role on a campaign, from Campaign Manager to Communications Director to Yard Sign Placer, and holds a deep understanding for every aspect of how a campaign works.  Luke enjoys teaching the next generation of campaign operatives and has served as the Campaign Bootcamp Republican Mentor since 2013.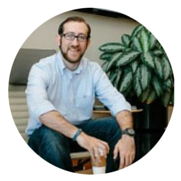 Matt Glazer (D), currently executive director of the Austin Young Chamber of Commerce, has over 10 years experience in  online organizing, political consulting, and public relations. To date, Matt has worked for nearly 50 political campaigns and nonprofits. Previously, he served as executive director of the Texas Research Institute and as executive director of Progress Texas. Matt is a New Politics Forum alum and has served as a trainer and speaker at numerous NPF events. Matt will be the Campaign Bootcamp Democratic Mentor for 2015.
---
2015 Speakers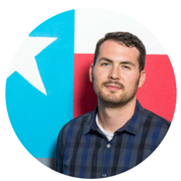 Vincent Harris (R), currently CEO of Harris Media and Chief Digital Strategist for Senator Rand Paul, has ran the media side of three presidential campaigns, including for Governor Rick Perry and Speaker Newt Gingrich in 2012. Vincent also oversaw Senator Ted Cruz's successful web strategy during his 2012 campaign, which many people say was instrumental in his incredible underdog victory. His nationally acclaimed firm, Harris Media, has grown into a successful company with over 20 employees. Vincent is a stong believer in the power of the internet as a tool to influence the public arena. He was named the youngest "Rising Star" in Politics by Campaign & Elections Magazine and was recently profiled in Bloomberg, where he was dubbed "The Man Who Invented the Republican Internet." Read more about Vincent Harris here.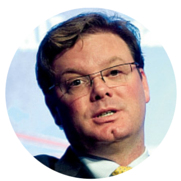 Rob Johnson (R), founder of Johnson Strategies, LLC, was the campaign manager for Governor Rick Perry's 2012 presidential campaign, as well as in his 2010 gubernatorial re-election campaign. He also served as Chief of Staff to Texas Lieutenant Governor David Dewhurst and ran Dewhurst's successful 2002 campaign. He is an SMU graduate and lives in Austin with his wife, two kids, and a dog.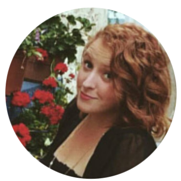 Taylor Holden (D), is currently executive director of the Dallas County Democratic Party. Originally from the Texas Hill Country, Taylor got her start organizing on various campaigns when she started school at St. Edward's University in 2009. She worked for the Democratic National Committee as Regional Field Director for North and East Texas during President Obama's reelection in 2012 and served as a Senior Organizer while being one of the first staffers on the ground floor of Battleground Texas. Taylor believes in the power of data-driven, volunteer-centered activism.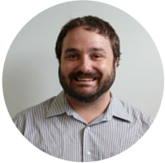 JD Gins (D)moved to Austin in 2000 to attend the University of Texas, and he graduated from UT in 2005 with a B.A. in History and Government. Following graduation, JD began his career as a community organizer. Based in Texas, he traveled around the county organizing communities in the housing projects of New York City, East Oakland and the 9th Ward in New Orleans. In 2008, when the Obama campaign came to town, JD walked into the newly opened East Austin office and went to work. By the time of the 2008 general election, JD was the Texas Field Director for the Obama campaign. In 2009, JD managed Austin Mayor Lee Leffingwell's campaign; he also ran the Mayor's 2012 re-election campaign. JD also served as the Field Director and Deputy Campaign Manager for the Bill While for Governor campaign. He has also served as a political consultant, developing and managing media relations, messaging, and communications plans, and developing field, fundraising, and staffing protocols.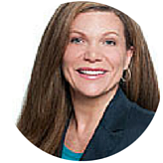 Cynthia Miller (D)is a veteran media consultant and one of the few women owners of a national Democratic media firm. There's a good chance you've heard her battling Fox News on the radio or seen her spots on TV. She began her career in public service at the Kennedy School of Government, while she was an undergraduate at Harvard University. She continued on Capitol Hill and with dozens of campaigns around the country, arriving in Texas with Governor Ann Richards. She's an expert at writing and message development and a top director, known for creative communication pieces and bringing out the essence of a candidate. Cynthia's also a classically trained musician whose skills are crucial when it comes to creating evocative sound tracks for television / radio / digital communication. Cynthia's worked in dozens of states across the country. She's helped elect candidates to statewide office in red states like Oklahoma, and was part of the team that helped turn the Iowa Legislature Democratic for the first time in decades. In addition to politics, she creates mini documentaries and works for public sector clients like The United Way. Cynthia holds a B.A with Honors in American History and Literature from Harvard University and a J.D. from the University of Houston, where she served on the Law Review Editorial Board. She's an extremely proud Mom of the world's "two most adorable" children.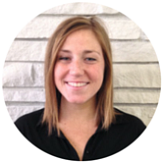 Colleen Loper (D) is the campaigns director at Annie's List. A Sugar Land native, she grew politically active while analyzing the declining nature of healthcare in Texas and studying Sociology at the University of Texas at Austin. Interning at Annie's List in the Finance Department solidified her interest in local politics and she moved to Houston to organize for the 2010 elections. From there, Colleen moved to Nevada as a Regional Field Director for the Obama campaign where she tasked Field Organizers with creating volunteer networks. When a Houston Obama office opened, Colleen transferred to continue her work begun in 2010. Later, she ran a region for OFA-Florida, focusing on voter registration and turnout for the last 5 months of the election cycle. Colleen and her team aided in registering over 350,000 voters in the state of Florida, contributing to the state's narrow victory in 2012.
Pasha Moore (R), is the founder of Holland Taucher Consulting Group (HTCG), a full-service political and nonprofit fundraising and event planning firm. With over a decade of political experience, she has previously worked in various roles with over four dozen campaigns, political organizations, and not-for-profits. Under the HTCG masthead, Pasha has directed the fundraising and development of numerous national, state, and local campaigns and Republican political organizations in Texas and beyond. Pasha currently serves as, among other things, a member of the National Leadership Committee of Political Parity, a nonpartisan platform accelerating the energies of dedicated leaders, researchers, and funders changing the face of U.S. politics.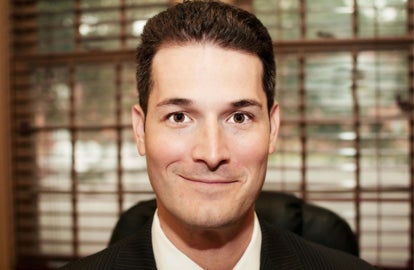 Chris Perkins (R), is a partner at Wilson, Perkins, Allen Opinion Research and he is an expert in quantitative and qualitative analysis, having conducted and analyzed survey data for over a decade on behalf of Republican candidates and numerous corporate, trade association, and nonprofit clients. Chris was named the top pollster by Capitol Inside's bi-partisan "Texas Power Consultants" rankings and is widely recognized to have been the most accurate pollster conducting surverys in Texas during the 2010, 2012, and 2014 general election. Prior to joining WPA, he ran the independent expenditure unit for the Republican National Committee. Before his time at the RNC, Chris was the director of Americans for a Republican Majority PAC, the leadership PAC of former House Majority Leader Tom Delay. Chris is a return-trainer for Campaign Bootcamp.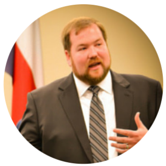 Matt Brownfield (R), is a partner at Murphy Nasica & Associates, a top-ranked political consulting, research, and grassroots operations firm in Austin, Texas. Previously, he served as the Chief of Staff to Texas House Representative Cindy Burkett, taught politics at the University of Dallas, and managed campaigns in Texas and Virginia.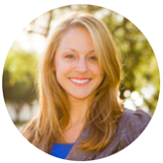 Maegan Stephens (D) is a doctoral candidate at The University of Texas at Austin. She teaches presentation communication at UT Austin's McCombs School of Business. Meagan studies interactive communication technologies and their role in political, social, and news media contexts.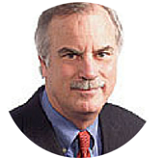 Dean Rindy (D) is a Democratic media consultant who has worked in hundreds of campaign at every level of politics for over two decades. Based in Austin, with his wife and business partner, Cynthia Miller, Dean has handled TV advertising for Democratic campaigns In over 26 states, from Florida to Wisconsin to Oklahoma and Iowa. Over the years in Texas he has helped elect eight Members of Congress, multiple statewide office holders, dozens of state legislators, and literally hundreds of local officials—mayors, judges, and commissioners.  Some recent work includes the election of Steve Adler as Mayor of Austin, and Mayor Annise Parker in Houston, the first openly gay candidate ever elected Mayor of a major American city. Known for creativity and imaginative thinking, Dean has received numerous "Pollie" awards for "Best Media" at the Statewide, Congressional, and Local levels. He also consults with professional and business clients on message, branding, speech writing and public relations.  He is a Board Member and Co-Founder of the Texas League of Conservation Voters.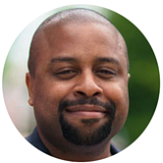 Cliff Walker (D), is the political director of Battleground Texas, a Democratic voter mobilization group. A San Antonio native, he previously served as executive director of the back to Basics PAC and the Texas House Democratic Campaign Committee.
---
Questions about Campaign Bootcamp? Please contact Taylor Foody at (512) 471-2135.