Campaign Bootcamp is a 3-day, nonpartisan training that gives young people the opportunity to experience a practical introduction to what it's like to work on and run a political campaign. Hands-on workshops are taught by active political professionals on topics such as campaign management, finding your campaign narrative, crafting your field plan, volunteer management, fundraising, and more. The New Politics Forum's Campaign Bootcamp also features a unique, interactive component where participants work together on mock campaign teams to craft a real-life campaign plan for their candidate. At the end of the weekend, teams present their plans to our mock "Texas Campaign Commission" of political professionals to try and win their endorsement.
---
Watch a video (5:30) about the Bootcamp experience.
Campaign Bootcamp from Annette Strauss Institute on Vimeo.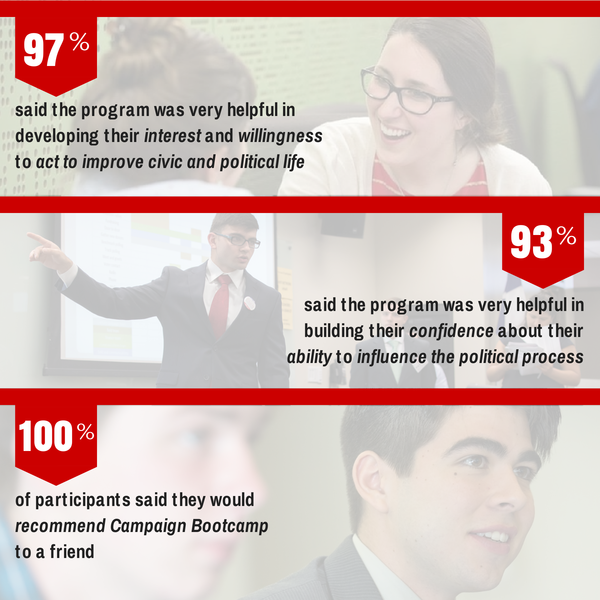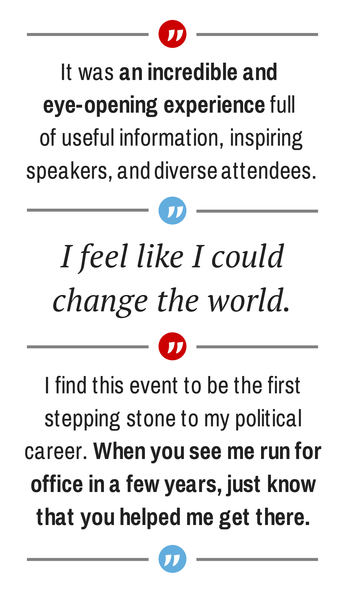 2014 Campaign Bootcamp Mentors and Trainers