Dr. Hart holds the Allan Shivers Centennial Chair in Communication and Government at The University of Texas at Austin. His area of special interest is politics and the mass media, about which he has written numerous books and articles. He has been named a Research Fellow by the International Communication Association, a Distinguished Scholar by the National Communication Association, and has received the Edelman Career Award from the American Political Science Association. He is also a member of the Academy of Distinguished Teachers at the University.
Email: rodhart@mail.utexas.edu
Phone: 512-471-5646

Dr. Natalie J. Stroud, Interim Director
In addition to Interim Director for the Institute, Dr. Stroud is a Professor in the Department of Communication Studies and the School of Journalism, as well as the founding and current Director of the Center for Media Engagement in the Moody College of Communication at The University of Texas at Austin. The Center for Media Engagement examines commercially viable and democratically beneficial ways of improving media. Stroud's research has received numerous national and international awards, including the International Communication Association (ICA)'s prestigious Outstanding Book Award in 2012 for her book Niche News: The Politics of News Choice, the inaugural Public Engagement Award from the Journalism Studies Division of the ICA in 2019, and the 2016 Bill Eadie Distinguished Award for a Scholarly Article and 2011 Michael Pfau Outstanding Article Award from the National Communication Association. Stroud serves on the editorial boards of seven academic journals and the advisory boards of SciLine, a part of the American Association for the Advancement of Science, and the Social Science Research Council's Media & Democracy Initiative. Her research has appeared in Journal of Communication, Journalism, Political Communication, Public Opinion Quarterly, Journal of Computer-Mediated Communication, and New Media & Society. Stroud twice received the Outstanding Faculty Member Award from the Communication Studies Graduate Community. 
Email: tstroud@austin.utexas.edu
Phone: 512-471-1934

Dr. Sharon E. Jarvis, Associate Director, Research
A Professor for Moody College of Communication's Department of Communication Studies, Dr. Jarvis researches the intersection of language use, politics and persuasion and teaches a variety of courses at the undergraduate and graduate levels including political communication, campaign communication, and persuasion theory. She is the author of The Talk of the Party: Political Labels, Symbolic Capital & American Life (Rowman & Littlefield) and a co-author of Political Keywords: Using Language that Uses Us (Oxford University Press). Dr. Jarvis has been the Principal Investigator on a $100,000 grant to investigate the political participation of college students and working youth (CIRCLE, funded by The Pew Charitable Trusts) and a co Principal-Investigator on two related projects focusing on the politics of youth (over $550,000 in funding from The Bill & Melinda Gates Foundation and The Pew Charitable Trusts). She has been the recipient of numerous teaching awards and honors, including the Texas Exes Outstanding Professor for the Moody College of Communication, the Eyes of Texas Teaching Award, and the Outstanding Professor in the Moody College of Communication. In 2005, she was the second Assistant Professor in the history of the University to receive the Friar Centennial Teaching Fellowship, the largest undergraduate teaching honor at U.T. Austin.
Email: sjarvis@austin.utexas.edu
Phone: 512-471-1961

Dr. Bethany Albertson, Assistant Director, Research
An Associate Professor for the Department of Government in UT Austin's College of Liberal Arts, Professor Albertson's work explores political attitudes and persuasion. Her current research relies on surveys and experiments to examine the effect of religious appeals in American politics and the relationship between emotion and cognition, with a recent focus on the role of anxiety on attitudes towards immigration. Her co-authored book Anxious Politics: Democratic Citizenship in a Threatening World received the Robert E. Lane Award for being the best book in political psychology published in 2015.
E-mail: balberts@austin.utexas.edu
Phone: 512-232-1737

Tim Kubatzky, Associate Director, Development
Tim Kubatzky is a fundraiser with 30 years of experience in a variety of higher ed institutions in Texas. Since 2000, Tim has worked directly with board members, presidents, and deans to craft cases for support and deliver the institutions' messages to potential donors and volunteers, and to secure funding at the highest levels. Tim is a member of the Association of Fundraising Professionals and holds the CFRE designation and a bachelor's degree in journalism from the University of Missouri-Columbia. Tim and his wife Kathy are CASA volunteers in Williamson County for children in the foster care system. They have grown twin sons who are UT grads (Communications and Government) and an older son and a daughter-in-law. They live northeast of Georgetown with their mutts Stella and Walter, on a lot that is too big to be a yard and too small to be a ranch. 

Heather Vaughn, Sr. Educational Outreach Coordinator, Lecturer
As the Sr. Educational Outreach Coordinator at the Annette Strauss Institute for Civic Life, Ms. Vaughn has served many roles previously, including coordinator of advanced academics, district K-12 gifted and talented specialist, gifted and talented enrichment teacher, and core curriculum teacher in early childhood, elementary, and middle schools. Most of her career has been devoted to curriculum development and teacher training.
At UT High School, she designed and facilitated online gifted/talented professional development for teachers and coordinated the AP Summer Institutes on campus, in addition to overseeing Credit by Exams and working with advanced students and school districts throughout the state. In Pflugerville ISD, she coordinated and developed curriculum for the ASCEND Program for highly gifted students, and conducted district-wide professional development. Ms. Vaughn has been recognized by the National Association for Gifted Children and the Texas Association for Gifted and Talented for her contributions in creating and championing services for gifted students. Ms. Vaughn holds a M.Ed. in Curriculum & Instruction and Gifted & Talented from the University of Mississippi, and an Ed.S. in Educational Psychology from the University of Georgia.
Email: heather.vaughn@austin.utexas.edu
Phone: 512-471-7210

Melissa Huebsch, Center Administrator
Melissa manages the Institute's operations and program fulfillment, assists the Institute's Director with special projects, and leads the operational team on accounting and purchasing for all research grant, endowment, and general accounts. Since joining the Annette Strauss Institute in 2003, Melissa has also provided event planning & coordination expertise, photography and design skills, developed staff training systems, and managed projects and events of all varieties. Melissa studied History and Vocal Performance at the University of Texas, and follows government and politics avidly in her personal time.
Email: melissa.huebsch@austin.utexas.edu
Phone: 512-232-9459

Bianca Solis, Outreach Program Coordinator, New Politics Forum
Bianca Solis is the New Politics Forum Outreach Program Coordinator. She previously worked as a the fundraising associate at Norma Denham & Associates, a full- service political consulting firm. She supported political candidates in state, county, and city races meet their campaign fundraising goals by coordinating various fundraising events and growing their donor base. Prior to her work in local politics, she was the Assistant Program Manager for Student Services at the Hispanic Association of Colleges and Universities. She managed recruitment and promotion efforts for a national internship program and several scholarship opportunities. She assisted the coordination of local professional development events, regional STEM Summits, and an annual higher education conference. Bianca received her B.A. in Communication Studies at the University of Texas at Austin.
Email: bianca.solis@austin.utexas.edu
Phone: 512-232-9439
Cole Wilson, Events Program Assistant, New Politics Forum
Cole serves as the New Politics Forum Events Program Assistant. Before coming to the Annette Strauss Institute, Cole worked with Young Invincibles, a consumer education and advocacy organization amplifying the voices of young people. He served as a Legislative Director for Rep. Jarvis Johnson during the 86th Legislative session and a Legislative Aide for the Garcia Group during the 85th. Between the 85th and 86th sessions Cole worked in New York helping at-risk children navigate the college application process. He has worked in campaign research and in campaign fundraising on various city, state, and national races. He earned his Bachelors in History for the University of Texas at Austin and currently spends his spare time as a Travis County CASA.
Email: cole.wilson@austin.utexas.edu
Phone: 512-232-9439

Lisa Marie Hayes, Senior Administrative Associate
As the Senior Administrative Associate at Strauss Lisa handles an array of tasks: accounting, purchasing, processing, event planning, development and training. She fondly refers to her job as "Herder of Cats" or "Administrative Warrior Princess." Her passion for kindness, advocacy, education, and diversity help drive and connect her to her work here at the University, Moody, and ASI.
Before coming to Strauss in 2019 she worked at The University of Texas System for seven years with the Controller's office and Facilities Management, and prior to that with a private insurance company. In her free time, Lisa enjoys marathon reading, tabletop gaming, cooking for a crowd, and other nerdy pursuits. She has said, "This is my greatest job yet, and I worked at Hollywood Video in the 90's."
Email: lisa.hayes@austin.utexas.edu
Phone: 512-471-7208
---
Institute Fellows
Liz Chadderdon
Marjorie Clifton
Jenifer Sarver
Larry Schooler
Graduate Research Assistants and Student Interns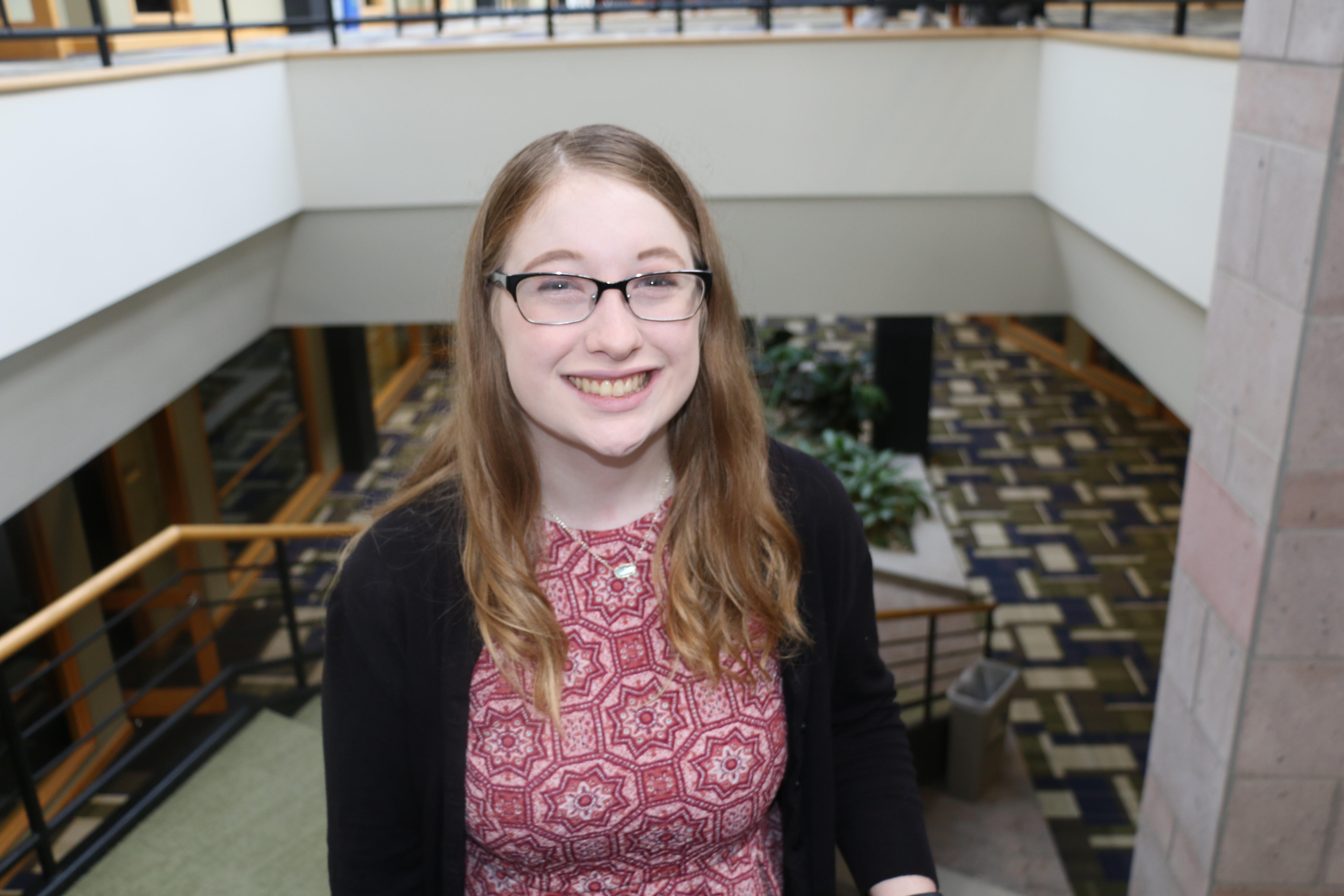 Krista Gehlhausen is a Graduate Research Assistant coordinating the TX Votes and Civic Engagement Alliance programs which encourage UT students to register and vote. Krista is pursuing dual degrees in Public Affairs from the LBJ School and Community & Regional Planning from the School of Architecture. She has a Bachelor's degree in Political Science from Concordia University Texas.
---
Paul Oshinski is a Graduate Research Assistant supporting Texas Media & Society Survey research. He is seeking a PhD in Government, interested in political behavior, neuropolitics, and moral foundations theory.  Paul holds a B.A. in Political Science and International Affairs from the University of Georgia.
---
Undergraduate Students:
Tanvi Oswal
Anh Vu
Plan II Student Research Interns:
Benita Lee
Austin Montgomery