2504 A Whitis Avenue (R2000), Austin, TX 78712
512-471-1959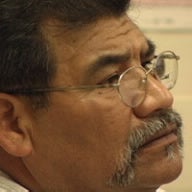 Before his life was changed by tragedy, Barney Flores struggled to find his way in the world. Born in McKinney, Texas in 1947, he was abandoned by his father at the age of 12. As a migrant farm worker, Barney picked cotton and pulled onions for 75 cents an hour, 10 hours a day.
Life was never easy. In adolescence, he lived a life of gangs, drugs and violence. He thought that was "the life." In 1987, Barney's life was changed forever when his surrogate father (and uncle) was beaten to death by three boys from his neighborhood. At first Barney felt nothing but anger. He struggled to cope with his uncle's death. Most people would have only had enough energy to recover from their grief but Barney did something extraordinary - he fought back.
What started out as just a hobby, boxing became Barney's medium for giving back to his community. He started teaching neighborhood kids how to box under a tree in his back yard as a way to help kids off the streets and out of gangs. Today the classes are held in the beautiful gym that was built for him by the City of McKinney. Confronted with discrimination, the difficulties of poverty and gang violence, Barney, despite all odds, teaches youth about love, respect and discipline.
Rather than accepting the violence of his neighborhood and the adversity of life, Barney has insisted on encouraging a new generation of hope. Ultimately, Barney's story of grief and anger became a tale of revival and outreach.
View Barney Flores' video or read the transcript
Learn More