Our challenge: How do we design more effective telehealth experiences for humans?
As growing numbers of young people turn to technology such as social media and health-based apps to grapple with their mental health, a key question emerges: how do we design more relevant telehealth experiences for humans? In this project, IMI is transforming primary research with mental health professionals, community-based health organizations, and young people to design a digital platform that points to a tech-enhanced future of mental health care marked by social support, de-stigmatization, and behavioral activation.
---
Mental illness is a widespread condition that impacts a cross-section of the population. The onset of mental illness begins early in life. Roughly half of mental health illnesses begin by the middle teen years and three-fourths present by the middle 20s.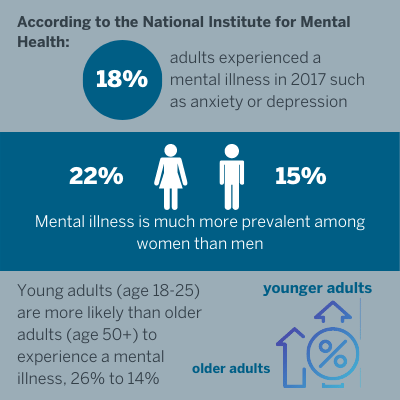 Source: National Institutes of Health