Mexico Through the Lens of Women Filmmakers
The Moody College's Latino Media Arts and Studies Program, Cine Las Americas, and Malakita Productions present the film series "Mexico Through the Lens of Women Filmmakers," which presents four films from contemporary women filmmakers, honored at international and national film festivals. The screenings aim to reflect an identity and a sense of belonging for the Latino and Hispanic communities. 
The selection of films centers on the actual lives of people living in Mexico, while centering on a female perspective. These films share Mexican women filmmakers' strong and creative points of view as a mirror of cultural identification. They look to create dialogue and reflection with the audience by showing an opportunity to know more about culture and social topics, by bringing up an emotional experience. 
This film series is co-sponsored by the Department of Radio-Television-Film, Latino Studies, the Teresa Lozano Long Institute for Latin American Studies at the University of Texas at Austin, and additional support has been provided by Mujeres en el cine y la television / Women in Film and Television. 
Film titles and dates below.
Register here: https://bit.ly/L-MAS-FILMS-SP23
2/21/2023: Corazón de Mezquite / Mezquite´s Heart by Ana Laura Calderón Montiel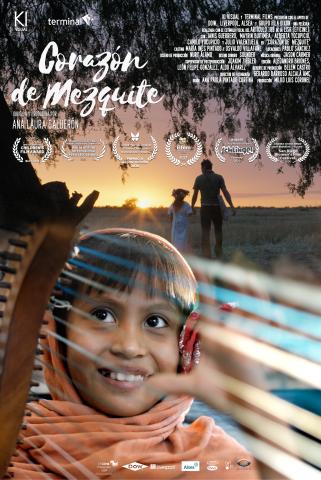 México/2019/Fiction/74 min. 
Time: 3:30 pm
Location: DMC 5.102
Lucía, a Yoreme girl in Northern Mexico, dreams to heal her father´s broken heart by playing the harp, which is traditionally played only by men in her community. 
México/2019/74 min./Ficc
Hora: 3:30 P.M. 
Ubicación: DMC 5.102
Lucía es una niña yoreme de Sonora y lo que más quiere en la vida es tocar el arpa. Huérfana de madre vive con su padre Fidel y sus abuelos. Fidel es arpero. Los músicos son muy importantes porque son considerados los guardianes de las tradiciones. Lucía quiere tocar, pero Fidel no la deja. 
3/7/23: El lado salvaje / The Wild Side by Mariana Paredes Peláez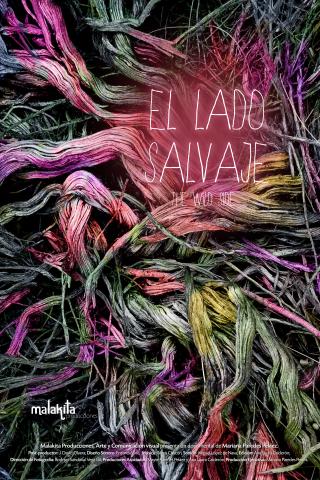 Q&A and reception with filmmakers to follow screening.
Mexico/2018/Documentary/75min. 
Time: 3:30 pm
Location: DMC 5.102
Ernestina Ramírez is an 82-year-old Track and Field World Champion. Her life is the core of the film, and with another four athletes who are also 70+ find themselves through the challenges of training. It is a close and personal look, which unveils a survival suffering; Life gives them the opportunity to look inside their heart and find each other. They train hard to assist at Saint John Canada athletic tournament, this event keeps them motivated. Passion, discipline, and courage became their allies in reaching their goals. 
Dir. Mariana Paredes Pelaez 
México/2019/75 min./Documental 
Hora: 3:30 P.M.
Ubicación: DMC 5.102
El Lado salvaje es un documental sobre la vida de Ernestina Ramírez, actual campeona mundial de atletismo en 100, 200 y 400 metros planos, quien tiene 83 años. Su existencia se vuelve el eje rector de esta historia, donde con otras cuatro atletas, Linda, Josefina, Mary e Imelda de más de 70 años se descubren a sí mismas a partir de los retos que les exige la última etapa de su vida y su encuentro con el ejercicio. 
3/21/23: Negra / Negra by Medhim Tewolde Serrano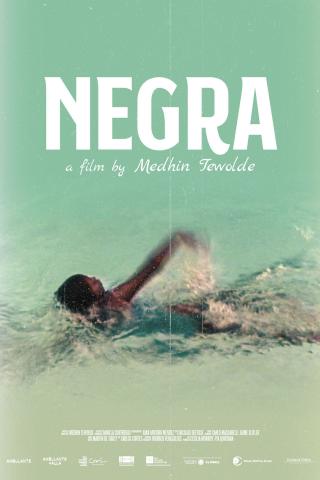 México/2020/Documentary/72 min. 
Time: 3:30 pm
Location: DMC 5.102
I was about seven years old the first time someone called me "black" on the street. I turned around to see who they were talking to until I realized it was me. What does it mean to live in Mexico as an Afro-descendant woman? Five stories exposing racism, resistance, and auto acceptance. 
México/2020/72 min. /Documental
Hora: 3:30 P.M. 
Ubicación: DMC 5.102
"Negra" es un documental que narra la exploración de la directora en una búsqueda con otras mujeres afrodescendientes y lo que a cada una le supone habitar México en el cuerpo de una mujer negra. La cineasta trenza historias de 5 mujeres del sureste mexicano, exponiendo el racismo vivido, compartiendo procesos de resistencia y auto-aceptación, las estrategias construidas para trascender los estereotipos, y la celebración de su identidad. 
4/4/23: Canción de invierno / Wintersong by Silvana Lazaro
Mexico/2020/Fiction/95min 
Time: 3:30 pm
Location: DMC 5.102
Danielle, a young musician, sets off on a journey with Diego, her best friend, while both of them face the pain of breaking up with their partners. Ending up at the north border of Mexico, they'll have to use their abilities as musicians to survive as they get to know the complicated context between the US and Mexico. Two broken hearts, two friends, a road trip, a new lover, but fundamentally, a deep need to find themselves. 
Dir. Silvana Lázaro 
México/2020/95min/ Ficción
Hora: 3:30 P.M.
Ubicación: DMC 5.102
Danielle, una joven guitarrista, decide emprender un viaje con su mejor amigo, mientras ambos enfrentan el duelo de un rompimiento amoroso. Esto los llevará a conocer el complejo contexto fronterizo, donde tendrán que usar sus habilidades como músicos para sobrevivir. Dos corazones rotos, dos amigos, un viaje en carretera, un nuevo amor y una profunda necesidad de encontrarse a sí mismos, hace a "Canción de Invierno" una película sobre la juventud.