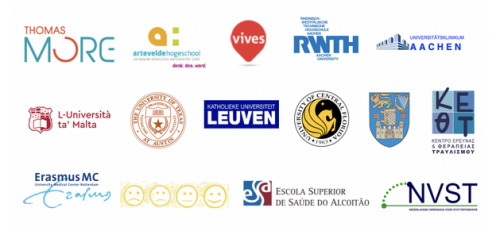 Research, Clinical, and Community Affiliates

Dr. Jaumeiko Coleman
Faculty Affiliate
Dr. Jaumeiko Coleman is the Director of Clinical Services in the Clinic at the Atlanta Speech School. In that role she supports staff who lead four clinical service programs (i.e., Audiology, Occupational Therapy, Speech-Language Pathology, Learning Lab) that help Clinic clients within and beyond our local community identify and address difficulty in areas such as hearing, understanding spoken language, speaking, reading, writing, mathematics, sensory processing, self-regulation, and self-care. She is a published author of peer-reviewed journal articles and practice tools, including the Assessment of Literacy and Language. Dr. Coleman's career focus on spoken language and literacy has been infused in all of her previous work positions, which follow: school-based speech-language pathologist at P.K. Yonge Developmental Research School, assistant professor at the Pennsylvania State University and George Washington University, public school administrator (i.e., education program specialist and school improvement officer) in the District of Columbia Public School System, associate director at the American Speech-Language-Hearing Association (ASHA) (i.e., National Center for Evidence-Based Practice and Continuing Education team), and the Director of School Services for ASHA.

Meagan Gordon
Faculty Affiliate
Meagan Gordon is the Assistant Director of Clinical Services and the Lead Speech-Language Pathologist in The Clinic at Atlanta Speech School. Her role is to support and mentor the clinic staff and grow and maintain relationships with community schools. In addition, she serves clients in the clinic with articulation disorders, language disorders, dyslexia, and language learning disabilities. She also conducts diagnostic evaluations in the areas of articulation, language, fluency, and literacy. Meagan is a dually trained clinician. She is trained as a Wilson© Dyslexia Practitioner. Meagan was a member of the 2019-2020 ASHA Leadership Development cohort for the School Setting. She is currently enrolled in the University of Georgia's Educational Specialist program for Communicative Sciences and Disorders, as well as the Graduate Certificate for Dyslexia program. Meagan serves on the Board of Directors as the faculty representative.
Deeder Aurongzeb
Research Associate
Deeder Aurongzeb is Distinguished Engineer at Dell Technologies reporting into the Office of the CTO. His key role is to develop long-term hardware technology strategy through industry and university partnership while developing technologies in the areas of front of screen and user interaction. He is also Dell's 2015/2016 inventor of the year and has 130+ granted US patents to his name.
Kurt Eggers
Faculty Affiliate
Kurt Eggers holds a BA in Medicine, MA in SLT, and a PhD. in both Biomedical Sciences and Developmental Psychology. He is researcher and lecturer at the department of speech-language therapy and audiology at Thomas More U College, professor of practice at Turku U (Finland) and a visiting lecturer at the U of Oulu (Finland). He is ECSF-coordinator, President Elect of the International Fluency Association, member of the fluency committee of the International Association of Logopedics and Phoniatrics (IALP), and was a board member of the Belgian SLT federation. He has lectured/published nationally and internationally on fluency disorders and his research focuses on the role of temperament & attentional processes in stuttering, normal speech disfluencies, and disfluencies in different populations.
Jaqueline Carmona
Faculty Affiliate
Jaqueline Carmona works as a lecturer in fluency disorders at the Department of Speech-Language Pathology at Health School in Higher Education at Acoitão which she combines with her clinical work. Clinically she focuses on screening, diagnosis and treatment of stuttering and children with Specific Language Impairment at PIN - Progresso Infantil in Portugal. She also gives workshops on fluency disorders for older SLT's, but also for other professionals, teacher's, kindergarden educators among others.
Joseph Agius
Faculty Affiliate
Joseph Agius is a Speech-Language Pathologist and Fluency Specialist. He holds a Master of Science degree in Clinical Speech and Language Studies from Trinity College, University of Dublin and a Doctor of Education degree from the University of Sheffield. Dr Agius has an extensive background in training, lecturing, evaluation, facilitation and program management. Principal of the Speech Language Department and employed by the Health Division, Government of Malta, he is co-responsible for the management, assessment and treatment services of communication disorders in Malta and Gozo. He lectures at the University of Malta on 'Fluency Disorders' and 'Language and Psychiatry'. He is also author of the iOS application 'Fluency SIS- Smart Intervention Strategy' for school age children who stutter.
Anne Breda
Faculty Affiliate
Anne Breda worked as a fluency specialist for 35 years, specialised in working with families. She is a former guest lecturer in the Postgraduate Program on Fluency Disorders at the U College Artevelde in Ghent, Belgium. She works as a lecturer and is a trainer in the Postgraduate Program 'Coaching and Inspiring' in the same University College. She specialized, in addition to fluency disorders, as a 'Systemic psychotherapist, Solution-Focused Therapy' (Bruges, Korzybski Institute, 2005), 'Postgraduate program Mindfulnesstrainer' (U College Artevelde, 2011) and 'Coach, Coaching & Inspiring' (U College Artevelde, 2012). She introduced the coaching role of the SLT in the curriculum of the Speech & Language Bachelor at the U College Artevelde. She organised clinical intervision for fluency specialists in the same U college. She is organizing a mindfulnessbased 'Mild for Stress' program for colleagues since 2014 (The Academy, U college Artevelde). She coaches individuals, teams and organisations and supervises intervision sessions in the working field.

George Fourlas
Faculty Affiliate
George Fourlas holds a degree in Education (Athens), a M.Ed. in Educational Psychology (University College Cardiff) and a M.Sc in Clinical Communication Studies (SLT) (City University, London). He is a Speech and Language Therapist, head of the Stuttering Research and Therapy Centre (ΚΕΘΤ) in Athens, Greece. He is involved in clinical work, clinical supervision, mentoring and teaching. He has contributed in the development of therapy programmes for children and adults who stutter in Greek language. He is co-author of the Lexipontix programme. He has published papers and chapters in books and has given presentations in national and international conferences and workshops. He is a member of the Fluency Committee of the International Association of Logopedics and Phoniatrics (IALP) and was the coordinator of the Special Interest Group in Fluency Disorders of the Panhellenic Association of Logopedists-Speech Therapists from 2008 until 2015.
Marie-Christine Franken
Faculty Affiliate
Marie-Christine Franken holds a MA in Linguistics (1985), certified as a Speech-Language Pathologist (1989), and finished her PhD in Medical Sciences (1997). From 1985 to 1994 she worked as a clinical researcher in stuttering at the University Medical Centre St Radboud Nijmegen, NL, and specialised as a Fluency Expert. In 1994 she moved to Erasmus University Medical Centre, Sophia's Children's Hospital, Rotterdam, NL. Shecombines academic clinical work and speech and language research. Her areas of clinical expertise are stutteringin pre-schoolers and speech sound disorders in children. Her research is
focused on treatment evaluation. She is an Associate Editor of the Journal ofFluency Disorders.
Elaine Kelman
Faculty Affiliate
Elaine Kelman is the head of the Michael Palin Centre and a consultant speech and language therapist. She has a masters degree in Human Communication and a certificate in Cognitive Behaviour Therapy. She has contributed to the development of the various therapy programmes for children who stammer at the Michael Palin Centre, particularly the management of early childhood stammering. She has published a number of papers, chapters and books, including the Palin Parent-Child Interaction Therapy manual. She participates in the Centre's national and international training programme, has been invited to present at international conferences and she participates in the Centre's research programme. She is a RCSLT Adviser for Fluency Disorders and is past President of the International Fluency Association.
Margaret M. Leahy
Faculty Affiliate
Margaret M. Leahy holds Master in Science (M.Sc.) and Master in Letters (M.Litt) degrees. She has been a Lecturer/Senior Lecturer, Clinical Tutor, Associate Professor, and Director, and Head of Discipline, Clinical Speech & Language Studies, Trinity College, Dublin. She has numerous publications regarding Fluency Disorders and Clinical Education in international topic-related journals and was also the president of the International Fluency Association (IFA) from 2002 until 2005. Margaret was awarded Fellowship of the American Speech-Language-Hearing Association (ASHA; 2013), and she is a founder member of ECSF, and serves on its Steering Committee.
Mark Meersman
Faculty Affiliate
Mark Meersman is a Bachelor of Speech therapy and Audiology (Thomas More U College) and M Sc in Clinical Language, Speech and Hearing Sciences (Utrecht University). He lectures in fluency disorders, articulation disorders, methodology of speech therapy and behaviour analysis, and was a co-coordinator of the Postgraduate Course in Fluency Disorders at Thomas More U College. He specialised in Fluency and Voice disorders and has extensive clinical experience in fluency disorders. He is a former guest lecturer in Postgraduate Program on Fluency Disorders at Artevelde College Ghent, and in the Specialisation Course on Stuttering Therapy. He published various articles and gave lectures on the treatment of fluency disorders.
Mark Pertijs
Faculty Affiliate
Mark Pertijs holds a Master of Science degree in Clinical Language, Speech and Hearing Sciences. He is a lecturer in fluency disorders at Utrecht University of Applied Sciences. He developed a special policy on unimpeded learning for students who stutter. As a speech and language therapist he has extensive experience in working with persons who stutter. Since 2012 he is involved in the development and implementation of an "Evidence-based guideline developmental stuttering in children and adults" in cooperation with the CBO Dutch Institute for Healthcare Improvement. He represents the interests of the Dutch Association of Stuttering Therapy (NVST) in ECSF.
Peter Schneider
Faculty Affiliate
Peter Schneider holds a state diploma (RWTH Aachen) in Speech and Language Therapy an in Pedagogics at the University of Munich. He worked as teacher at primary schools and specialized in fluency disorders by workshops on Van Riper Therapy, Child-centered Play- therapy, Transactional Analysis. Since 1990 he lectures on stuttering and pragmatics at the school of Logopedics, university hospital Aachen, and works as a clinician, focusing on childhood fluency disorders. He has published several books for SLTs, parents and children. Together with Patricia Sandrieser he developed the direct therapy-approach KIDS and Mini-KIDS to stuttering children. He is one of the co-authors of the German evidence- and consensus-based guideline on fluency disorders.
Martine Vanryckeghem
Faculty Affiliate
Martine Vanryckeghem received her MS and Ph.D. from Southern Illinois University after having worked for 12 years as a speech-language pathologist in Belgium. Dr. Vanryckeghem, who is a professor at the University of Central Florida, is an ASHA fellow, and a Board Certified Fluency Specialist. She has published widely in peer-reviewed journals and has given workshops, internationally, with respect to evidence-based assessment and treatment of children and adults whose fluency is problematic. For her international endeavors, Prof. Vanryckeghem received ASHA's Certificate of Recognition for Outstanding Contribution in International Achievement. From 1990 until 2000, she was managing editor of the Journal of Fluency Disorders and is currently on the editorial board of several professional journals. Dr. Vanryckeghem is on the Scientific Board of different internationally-based organizations and serves as a consultant to clinicians and students.
Veerle Waelkens
Faculty Affiliate
Veerle Waelkens (Arteveldehogeschool Ghent) is a Bachelor in Speech therapy and Audiology (1989, Arteveldehogeschool Ghent). She specialised in fluency disorders at the Arteveldehogeschool and has since attended workshops by several authorities in the field of fluency disorders.She works as a lecturer in speech-fluency disorders and speech and Language disorders at the Arteveldehogeschool and in her private practice where she focuses on screening, diagnosis and treatment of stuttering, cluttering and and different disorders that effect the clients self-esteem, social aspects of communication (dysphasia, dyspraxia, speech anxiety,...). She is also the co-ordinator of a stuttering-treatment team that consults, counsels, trains and supports family-members and other communication-partners (Individual counselling and parental group sessions, program for teachers). Acts as a facilitator of and takes part in several intervisiongroups according to the 'Incident method'. The intervision focusses on fluency.
Dr. Carrie Barron
Faculty Affiliate
Assistant Professor Department of Psychiatry
Dell Medical School and Columbia University
Director of Creativity for Resilience DMS
Faculty Affiliate: Center for Health Communications/UT/DMS
Faculty Fellow UT Humanities Institute
Positive Psychology and Well-being Coach: College of Executive Coaching
Psychoanalyst at Columbia University Center for Training and Research