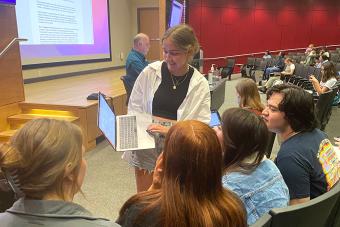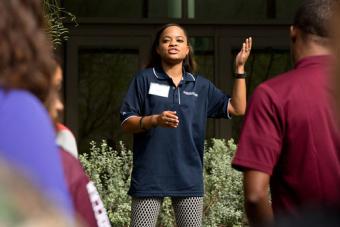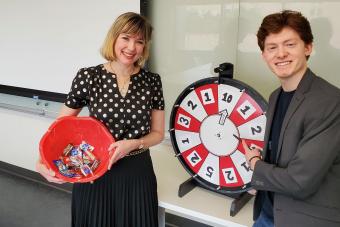 Undergraduate Learning Assistant (ULA)
Piloted in 2017, the Undergraduate Learning Assistant (ULA) program partners faculty with a student who has completed their class to work 10 hours a week and assists with instructional duties, office hours, research for class, test new assignments, tech support, and more. They also provide near-peer mentoring to help other students, currently taking the class, to be successful. 
Some of the best teachers in Moody College participate in the ULA program. Our alumni include members of the Academy of Distinguished Teachers and Provost's Teaching Fellows, plus winners of the President's Award, Dads' Association Centennial Teaching Fellowship, Blunk Award, Regents' Outstanding Teaching Award, and the Moody College Teaching Excellence Award. 
Spring 2023 ULA Cohort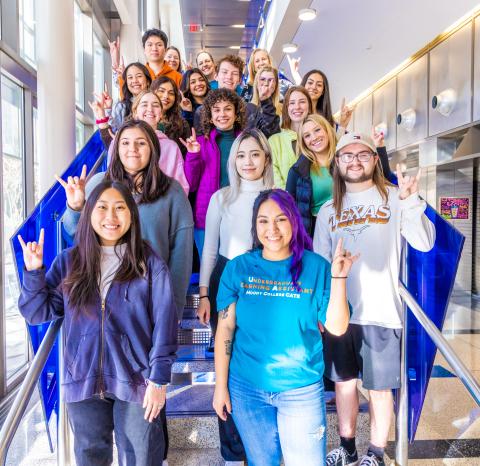 Who Can Be a ULA?
The ULA program targets academically strong juniors and seniors. ULAs must have a GPA of 3.0 or higher and they must have completed your course (or an acceptable alternative) with a grade of B+ or better. If selected for the program, you – the faculty – will select your own ULA with support and guidance from the Center for Advancing Teaching Excellence (CATE).
What's the Difference between a ULA and a TA? 
Teaching assistants are graduate students who help faculty with the conduct and delivery of courses. Like TA's, ULA's can assist with tasks related to the course such as holding office hours, leading labs/discussion sessions, posting announcements and more! However, unlike TA's, a ULA is undergraduate student who has been previously enrolled in your class, which gives them the added credibility of being familiar with your course from a student's perspective. ULA's also differ from TA's in that they CANNOT grade. 
Benefits to the Faculty
The ULA can take on a variety of tasks that directly support student learning (office hours, help with assignments, study sessions, answer questions). This frees up the faculty to focus on other aspects of the course. The ULA can also provide a student perspective to assignments, activities, course materials, and general lesson planning that can really help to guide the course refinement and implementation.
Benefits to the Students in the Class
Students benefit from having a role model and near-peer mentor who has recently, and successfully, completed the class to answer questions that they may be hesitant to ask of faculty or TAs. They can turn to someone who has been directly in their shoes, understands where they are coming from, and can breakdown the material in a relatable way. ULAs have already completed the assignments for the class and can help current students with ideas for topics, where/how to research, and talk through their plans.

Benefits to the ULA
ULAs develop leadership skills, gain peer mentoring experience, build confidence, delve deeper into subject area content, improve communication skills, and build meaningful relationships with faculty. It is especially beneficial to students who are planning to go to graduate school. It's great resume material for them!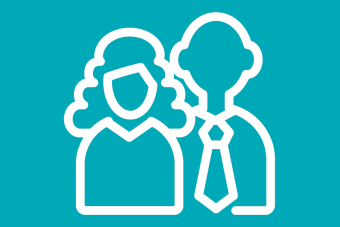 Faculty: Request a ULA
The faculty Request for Proposals for Spring 2024 is now closed. If you have questions about the ULA program, please contact MoodyCATE@austin.utexas.edu.

Check back in the Spring for information on Fall 2024 RFP.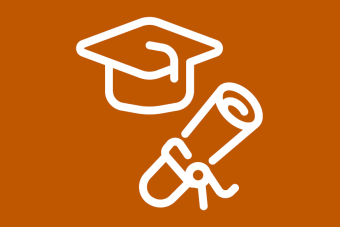 Students: Become a ULA
The ULA program partners faculty with a student who has completed their class to provide teaching support. Responsibilities may include holding office hours, finding instructional materials, testing new assignments, providing technical support, and more. ULAs also provide near-peer mentoring to support student success.
Applications for ULA and Grading Assistant positions are now closed. Check back in fall for applications for spring 2024.
 
Faculty Testimonials: 
I thought this program was wonderfully beneficial to me, my TA team, and my ULA. I highly recommend this program for other instructors and undergraduates interested.
The students really talked about how much they appreciated having another point of view and insights into their work/assignments.
I cannot say enough positive things about this program...We get to see our students in a different role and we also get to have help and insight about our students.
ULA Testimonials:
I love being a ULA, it was one of the best experiences of UT.

Being in the ULA program for the past 2 semesters definitely gave me the confidence and skills needed to do well in my internship and land me a return offer in my dream city. Thanks for everything and especially for the encouragement y'all have given me!
It's been an amazing experience to help so many people. Students actually thanked me and said it had been so helpful to have someone they felt they could talk to and freely ask questions.
I learned how to better manage my time, how to truly understand the subject matter and be able to teach it to others. I formed a really great relationship with my professor and the TAs I work with.
Overall, it was an incredible experience and extremely valuable in my education. It's something that will stick with me.
I expect that the connections I made through this experience will last beyond college, and that my ability to interact, communicate, and instruct with others as a team has improved.
I think this experience was very unique, and I am grateful that I was able to be part of it...I learned leadership skills, how to communicate with different people, and how to better understand the perspectives of teachers and students.