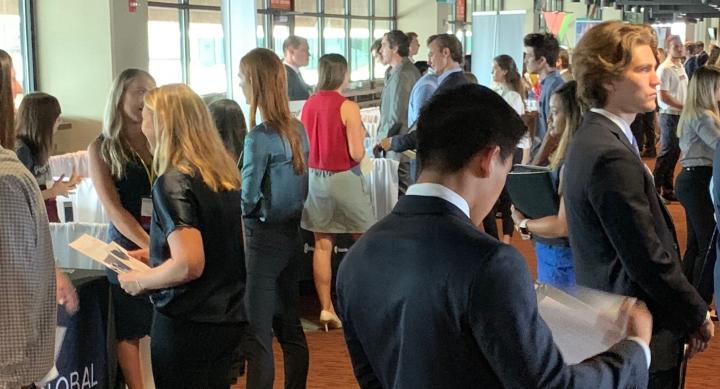 Employers! Get easy access to our profession-trained student talent equipped for upcoming challenges in your communications, media and new economy industries.
On-Campus Recruiting
Organizations seeking to interview Moody College students should contact Ladd Flock >
Meet 1:1 with hundreds of UT-Austin students during our upcoming career fairs >
Job Postings
Professional positions for Moody College students must adhere to UT Recruiting Policies >
Full-time job postings related to communications fields are posted on Handshake >
Non-communication job postings can be posted to all UT students at HireUTexas>
Internships
Internships for Moody College students need to meet Internship Guidelines >
Internships related to communications fields are posted on Handshake >
Answers to internships and academic credit answered through Academic Credit Guidelines >
Miscellany
Part-time positions and Work Study jobs can be posted at HireaLonghorn >
Video production projects, jobs or internships posted through The Hub > 
Policies
All job and internship postings are subject to approval. The Career Center reserves the final right to determine which postings are appropriate for inclusion in its database of listings
Coming Soon: A new Career Center website is currently being built. Stay tuned.