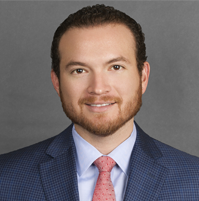 Oscar Longoria is a member of the Texas House of Representatives for House District 35. He is currently serving his fourth term in office. HD 35 encompasses both Hidalgo and Cameron County and includes the cities and towns of: La Joya, Sullivan City, Peñitas, Alton, Mission, Edinburg, Hargill, Monte Alto, Edcouch, La Villa, Mercedes, Weslaco, Santa Rosa, Primera, Palm Valley, Combes, Harlingen, and La Feria.
In the 86th Legislative session, Texas House Speaker Dennis Bonnen appointed Representative Oscar Longoria as Vice-Chairman of the House Appropriations Committee for a second consecutive session. Additionally, Speaker Bonnen has selected Rep. Longoria as a member of the newly merged Pensions, Investments, and Financial Services Committee and House Calendars. Rep. Longoria had previously been appointed in the 85th Legislative session as Vice-Chairman of the House Appropriations Committee by former Texas House Speaker Joe Straus. Prior to this powerful new appointment, Rep. Longoria had served two previous sessions as a member on the committee. The consecutive appointments of Vice-Chairman of the House Appropriations Committee are a testament to Rep. Longoria's dedication, leadership skills, and significant impact on the budget-writing process. In Spring 2018, former Speaker Straus appointed him to the Legislative Budget Board, which is tasked with recommending a budget to the legislature before the legislative session begins. Rep. Longoria has served as Chairman of the Appropriations Subcommittee on Articles I, IV, and V, on the Investments & Financial Services Committee and Local & Consent Calendars Committee, as well.
Rep. Longoria was born in Mission and raised in South Texas. He is a product of the La Joya Independent School District. Longoria attended South Texas College for one year before transferring to the University of Texas at Austin —He graduated in 2003 with a Bachelor of Science in Communication Studies. In 2007, Rep. Longoria graduated with his Doctorate of Jurisprudence from the University of Texas School of Law.
In the Fall of 2017, Rep. Longoria was the recipient of the 2017 Outstanding Young Texas Ex Award. This recognition is awarded to Texas Exes age 39 and younger who have made significant achievements in their careers and service to the university. The following year, fall of 2018, Rep. Longoria was awarded the Outstanding Young Alumnus Award by The University of Texas at Austin School of Law. The Outstanding Young Alumnus Award honors a graduate, 40 years old or younger, who has made significant achievements in his or her career and service to the university. He is a proud Life Member of the Texas Exes Association.
Rep. Longoria has always been passionate about his service to his community. Prior to his tenure in the State House, he served on the Agua Special Utility District as a Board Member, and as a Trustee for South Texas College. Professionally, he owns and operates the Law Office of Oscar Longoria.
Rep. Longoria is married to Jennifer Ruiz-Longoria of Mission, also a University of Texas at Austin Alumni. They have two beautiful daughters, Camilla Lee and Madison Lee Longoria.