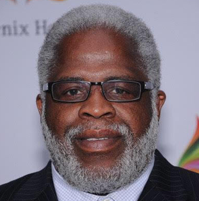 Earl Christian Campbell, known as the "Tyler Rose," is an American football legend and one of the most revered and feared running backs of his time. He could tackle any team's defense and was aptly nicknamed "the one man demolition team" by his peers.
Campbell was born in Tyler, Texas as the sixth of eleven children in his family. He began playing football at the age of 11, first as a linebacker and then as running back. He attended John Tyler High School whom he led to the largest Texas state classification championships.
He played college football for The University of Texas, where he won the Heisman Memorial Trophy as the most outstanding college player in 1977, becoming UT's first recipient of the award. He earned unanimous All-America honors his senior college season and was the first recipient of the Davey O'Brien Memorial Trophy as the most outstanding player in the Southwest Conference. He finished his college career with 4,443 rushing yards and 40 rushing touchdowns in 40 games over four seasons.
He entered the National Football League (NFL) in 1978 after being drafted first overall by the Houston Oilers (now the Tennessee Titans) and was named NFL Offensive Rookie of the Year. Campbell was named Offensive Player of the Year and NFL Most Valuable Player by various entities in each of his first three seasons with the Oilers, during which he rushed for 5,081 yards and scored 45 touchdowns. With head coach Bum Phillips, Campbell's emergence in Houston coincided with the "Luv Ya Blue" era, when the Oilers made three straight playoff appearances. Campbell was traded to the New Orleans Saints six games into the 1984 season, where he spent his final season and a half before retiring.
Campbell is a member of both the College Football Hall of Fame (1990) and the Pro Football Hall of Fame (1991). He was recently ranked number seven on ESPN's best 150 college football player rankings. Shortly after Campbell was ranked #55 on the NFL's 100 Greatest Players list.
His jersey numbers have been retired by both The University of Texas (#20) and the Tennessee Titans (#34). Earl still actively participates in University of Texas Athletics, where he serves as special assistant to the Athletic Director. In 1990 he founded Earl Campbell Meat Products, which manufactures and sells smoked sausage, barbecue sauce, and other food products. The company has been recognized as one of the fastest growing meat product companies in America. Mr. Campbell is also the Co-Founder of Project Rose Research Institute for Sports Science.
He now resides in Austin and generously devotes his time to raise awareness of Multiple Sclerosis and higher education opportunities. He has two sons, Christian (37) and Tyler (33) and is married to his eighth grade girlfriend (wife) Reuna. Earl and Reuna have two grandchildren, Messiah (seven) and Cheyanne (two).