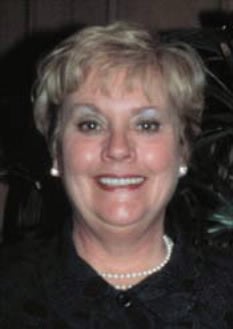 Ann Sutherland Chappell, well-known civic volunteer and advocate for women's issues, has been named the 1997-98 College of Communication Outstanding Alumnus.
Chappell graduated from The University of Texas at Austin with both a bachelor's degree and a master's degree in communication. She served as a teaching assistant during her graduate studies at the college and has worked as an instructor at Tarrant County Junior College and as a research associate at the Institute of Urban Studies at the University of Texas at Arlington.
Chappell founded and was a partner in Training Unlimited, a communication, human resources and management consulting group. Training Unlimited contracts with businesses and non-profit organizations to assist with team building, strategic planning, orientations and other training needs.
Chappell is also a former president and current coordinator of the Habitat for Humanity Council of North Central Texas. The council fosters collaboration between the 13 local affiliates in North Central Texas and hosts an annual blitz build with the Texas Rangers at the Ballpark in Arlington in order to bring the need for affordable housing to the attention of the public. Chappell also coordinated the group's first effort to erect a home built solely by women.
Chappell is an active member and leader in numerous organizations, including being an elder of the First Presbyterian Church, a member of the Junior League and a former director of the Tarrant County Housing Partnership and the Fort Worth Theatre. She has been honored as Outstanding Female Volunteer by the Fort Worth Commission on the Status of Women and as Woman of Distinction by the Altrusa International Club of Fort Worth.