New Year, New President 
Meet Alisa Ishikawa: third-year SLHS major, community builder, lover of home-cooked Japanese comfort food, and president of this year's Honors Student Council.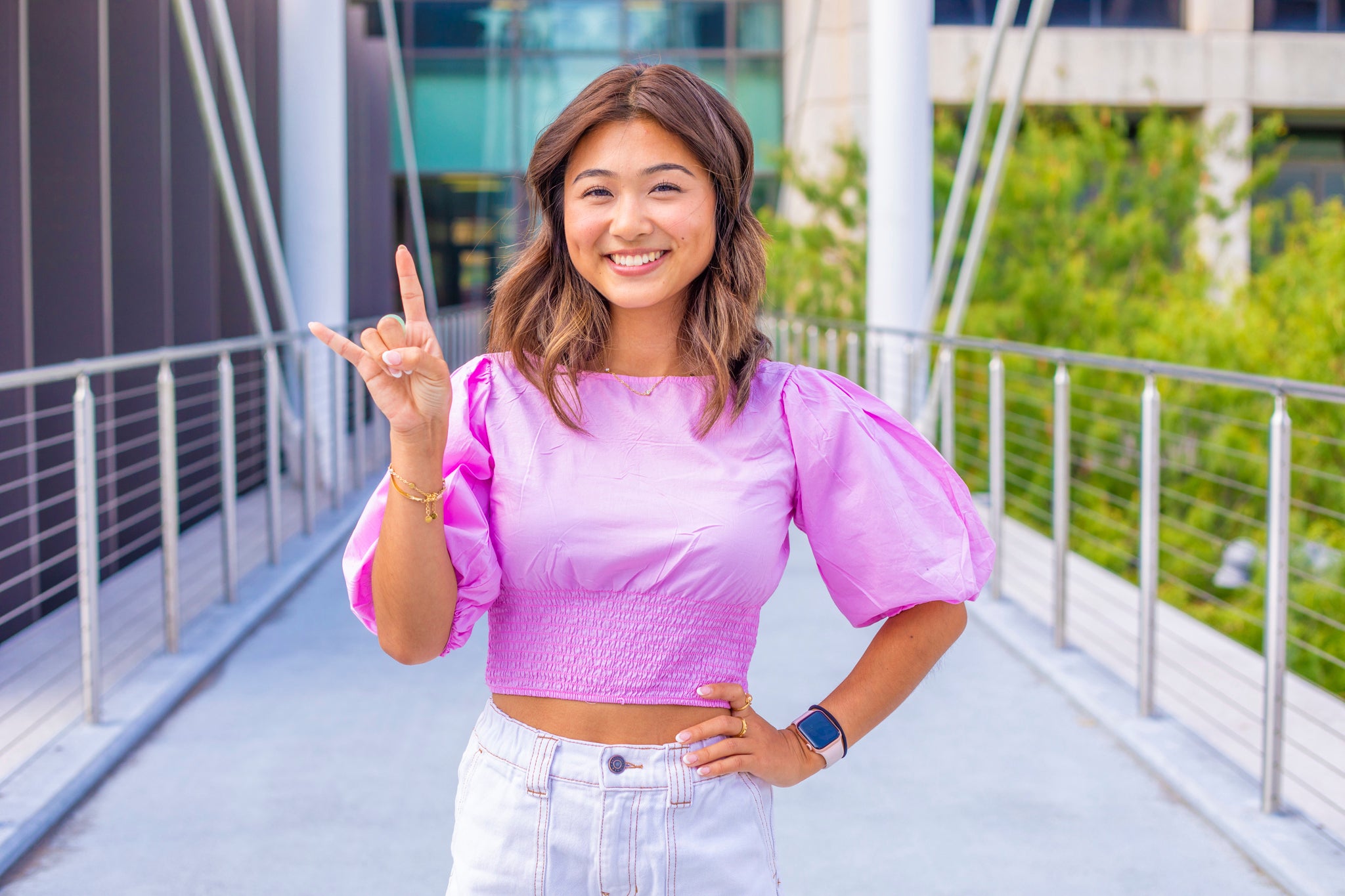 Alisa, everyone in the honors program is excited to have you back on the council and serving as this year's president. What are your hopes and goals for the year?
Although the council and I have many goals for this school year, one that is especially important to us is fostering stronger community. By providing more group events and services, we hope to create a community to enhance honors students' college experience. We think having mentors to look up to and the support they can provide to new students is valuable, which is why we're continuing the Peer Guide Network. Most of all, I hope to be able to represent each student as their president. I would like to participate in discussions with students, advisors, and faculty, serving as an easy point of contact between students and administration.
You also served on the Council last year. What role did you have, and were there any big take aways from serving last year?
Last year, I served as the Financial Director on the Moody Honors Student Council. In this position, my main role was to maintain our budget and to purchase items for events such as socials, service events and DEI events. I was able to work closely with our former president, Jordyn Anders, who has truly become a good friend and role model. I was inspired to run for president this year because of her leadership. Being on the council during my second year allowed me to be fully immersed in the community that is Moody Honors, and it allowed me to be a part of the change that I wanted to see. Along the way, I have been able to work with such incredible people such as our advisor, April Cafaro, and the director, Dave Junker, who both do so much for our program. I am so excited and grateful to be working with them once again this year.
What is something about yourself that most people don't know about?
One thing that most people do not know about me is that I spent my Kindergarten year in Japan. I also spent my summers in Japan, attending school and being immersed in the culture. Because of this, I can't go a month without my mom's authentic, home-cooked, Japanese meals, which is my definition of comfort food. I love all Japanese dishes but my favorite would have to be Okonomiyaki. It is a savory "Japanese pancake" made with cabbage and batter. It is literally translated to "to your liking" meaning you can customize the dish by adding anything you like. My favorite is adding sliced pork and an egg.