New Honors Student Council Kicks off Fall Semester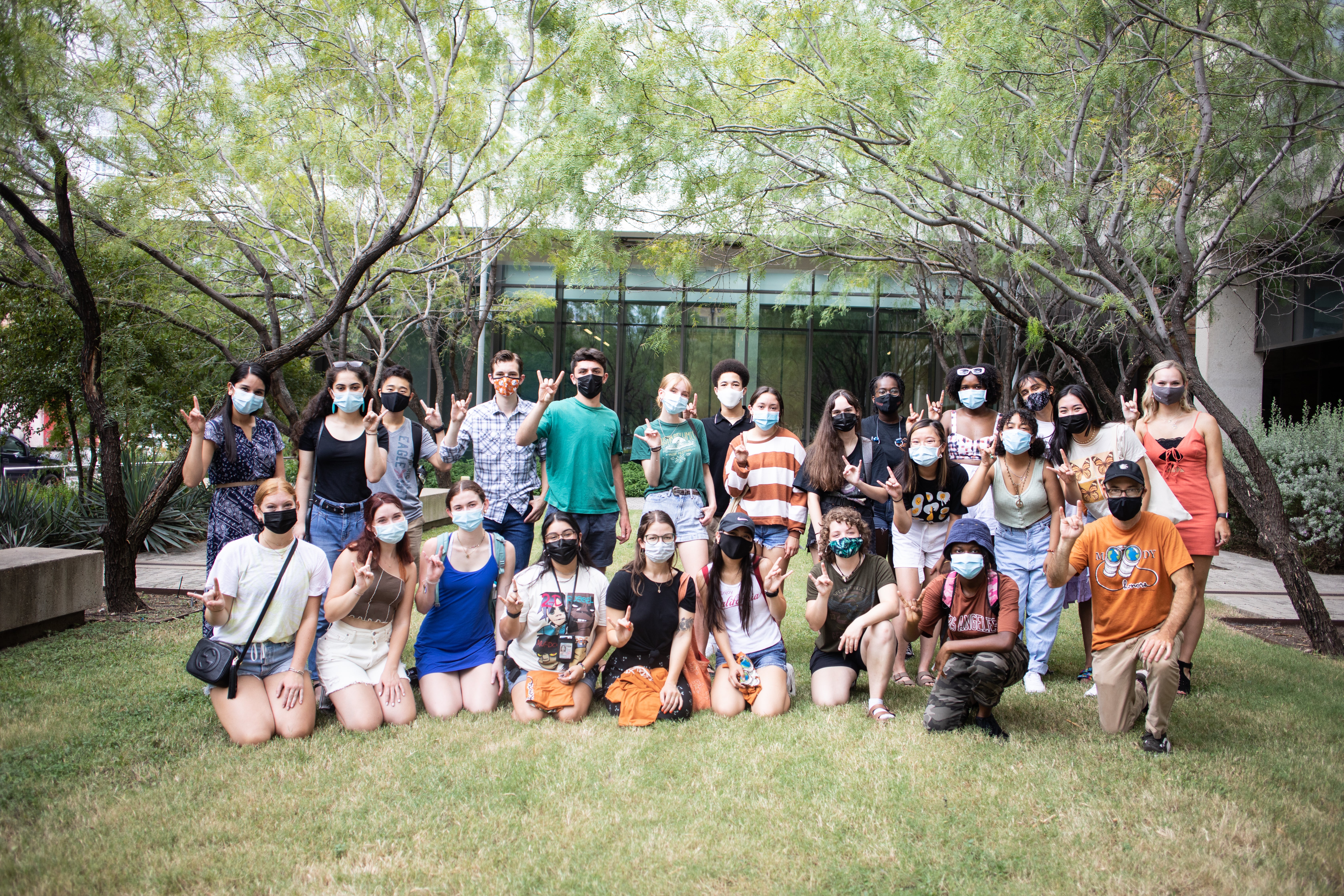 After a year in the cloud and on a screen, excitement is in air as we start a new year back on Forty Acres. Helping us find our way is the new honors student council, which led a virtual welcome event and outdoor meet and greet during the first week of classes.
With the pandemic still at our heels, honors students are eager for a "near normal" experience, and our new council members could not be more vital to our mutual hopes. At last week's welcome events, new freshmen – as well as sophomores setting foot on campus for the very first time – got a chance to connect and meet our capable and motivated team of student council leaders:
President Jordyn Anders; Financial Director Alisa Ishikawa; Social Director Justin Lee; Diversity, Equity and Inclusion Director Munji Nfor; Service Director Will Florer; and Communication Director Rocio Perez.
"As president, I am most excited to see what we can accomplish together," Jordyn said. "The other officers are so strong, dedicated, and determined and I am truly honored to be able to work with them to help bring our goals to fruition."
In her role, Jordyn will work alongside the other officers to harness their energy and enthusiasm for the greater good of the Moody Honors Program. Jordyn provided the following statement to articulate the vision and focus of the council for the 2021-22 academic year.
"The Moody Honors Student Council aims to continue the progress of previous work dedicated to inclusivity, service, compassion, and encouragement. We want to focus on fostering a true Moody Honors community by facilitating communication among the cohorts. We are excited to see how, in a time of continuous change and uncertainty with the COVID-19 pandemic, we can help provide guidance, reassurance, and positivity to as many as possible. We hope to do this by continuing the Peer Guide Network, hosting fun socials that bring everyone together, providing information about those often ignored through service and community engagement."