FEATURED EVENT:
Flee Screening and Panel Discussion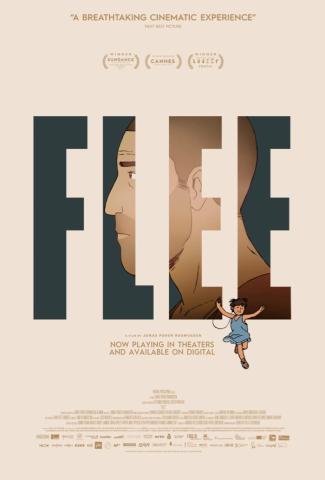 Sundance winner explores states of exile for gay Afghan refugee
WHEN:            Wednesday, Nov. 9 - 6:00 - 8:00 p.m.
WHERE:          DMC 5.102
This fall, one of the marquee events for the Moody College Honors Program will be a screening and discussion of the animated documentary Flee, winner of the Sundance World Cinema Grand Jury Prize in 2021.
With its cutting-edge storytelling and sensitive observation of pressing global issues, Flee is an ideal film to screen and discuss in the Moody Honors community. 
Heralded for its innovative use of animation and interview-style-narrative, Flee gives voice to the previously voiceless Amin, an Afghan boy forced to escape the country with his mother amidst the conflict between Soviet and Mujahedeen forces in the 1980s. Amin recounts how he must hide not only from his Russian neighbors as a refugee in that country but also from his displaced and fragmented Afghan community as a secretly gay youth. The film's innovative blend of media creates a complex mirror of the brutal realism of Amin's environment and the surreal nature of his predicament. 
This event is co-sponsored by Moody's Diversity, Equity, and Inclusion Office. The panel discussion to follow the film will include faculty and students. Panelists TBA.
CONTACT: Dave Junker and April Cafaro, comm-honors@austin.utexas.edu