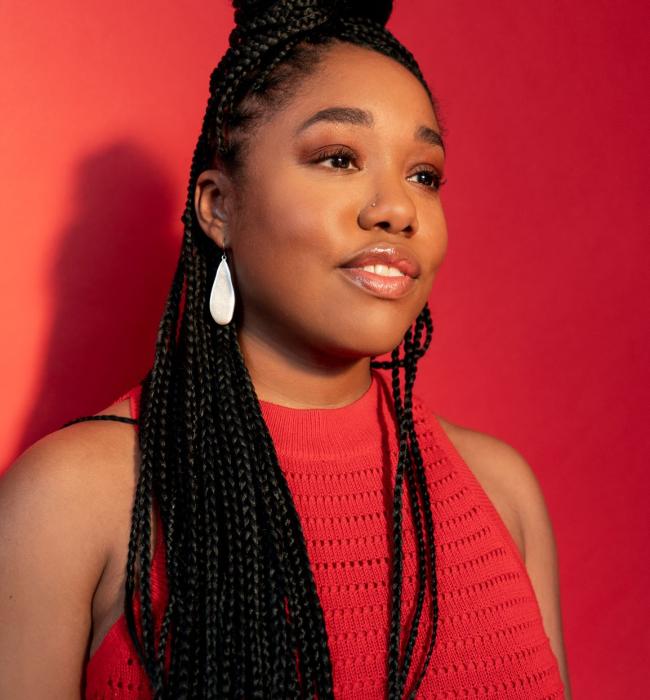 Fall Keynote: Aisha Harris
---
Co-host of NPR's Pop Culture Happy Hour & Author of "Wannabe"
On October 26, the Moody College Honors Program will host journalist and author Aisha Harris for a moderated conversation and Q&A session. The event is from 12:30—1:30 p.m. in the DMC auditorium (DMC 2.106) and is free and open to the public.
Harris is a critic and host of the popular NPR podcast Pop Culture Happy Hour and author of Wannabe: Reckonings With the Pop Culture That Shapes Me, a summer reading list pick of the New York Times, USA Today and others. 
In the introductory class of the Moody College Honors Program, students are reading and discussing Harris' book, which reflects on her personal journey from Black girl navigating her identity via pop culture, to Black woman navigating her role as professional critic. It's a fascinating and instructive journey, as Harris is an engaging companion with a deep well of knowledge and a strong independent voice. 
Before co-leading PopCulture Happy Hour, Harris covered the arts as a critic, editor, and podcaster for The New York Times and Slate Magazine. Her subjects have included film and TV criticism, artist interviews, and cultural reporting/essays. For Slate, she wrote about everything from the history of self-care to Dolly Parton's (formerly Dixie) Stampede and interviewed creators like Barry Jenkins and Greta Gerwig.
Harris earned her bachelor's degree in theatre from Northwestern University and her master's degree in cinema studies from New York University.