What We're About
The Moody College Honors Program provides a diverse intellectual community for the cultivation of critical thinkers and transformative leaders. This new program is based on a tradition of honors education in the College of Communication that began more than 30 years ago with Senior Fellows, a two-year program reserved for exceptional juniors and seniors. The new Moody College Honors Program starts the minute students set foot on the 40 Acres and offers the same time-honored belief that critical thinking, writing, and dialogue are essential for intellectual and personal growth, and for the transformation of society. The Moody College of Communication is one of the best communication schools in the world, with a variety of specializations that run the gamut from classical rhetoric to digital media production. The Moody College Honors Program unites this range of communication disciplines and the diverse backgrounds of our students and faculty in a shared quest for perspective, meaning, and answers to the enduring questions of human communication. 
How it Works
The Moody College Honors Program is a four-year enrichment program designed for undergraduates majoring in the Moody College of Communication. The program has three main components: 1) a special 15-credit curriculum, exclusive to honors students, 2) enrichment activities and events, and 3) service and citizenship to the college and local community.

The curriculum offers an efficient balance of structure and flexibility. Students accepted into the honors program will take 15 credits of honors courses in total, all of which will count as college or degree electives to supplement students' majors. First and second-year students must take two foundational classes that introduce them to the modes of thought and inquiry that span communication fields and that acculturate them into the program's community of critical thinking and dialogue. From there students must take 2-3 small seminars on special topics. These small, discussion-driven classes allow students to explore their developing interests and discover new ones that may lead to a final capstone project. The curriculum culminates with a capstone project which students pursue from among three options: a) a two-semester traditional academic thesis based on independent research, b) a one-semester scholarly, creative, or service project, or c) an additional special-topics seminar with an additional reflective essay.
---

Activities and events happen outside of the classroom in order to enrich the honors experience and our commitment to critical thinking and dialogue on important issues in communication and society. Public lectures by leading scholars, professionals, writers, and artists offer perspectives that deepen our thinking on classroom topics and challenge us as communication students and leaders. Students will be expected to be active participants, not just by showing up but by asking questions, making comments, and at selected times helping to plan events and participate in more formal ways. This might include being on a college-wide panel discussing special topics, current controversies, or issues that deeply impact specific communities. Enrichment activities also include casual social events that build community among honors students and allow students with different interests, experiences, and backgrounds to get to know and learn from each other. A meaningful honors experience means a whole lot more than hitting the books.
---

Service and citizenship to the college and community is the third component of our well-rounded program, and should be understood as a dimension of learning and leadership. Through service and engagement, honors students will use their talents as critical thinkers and communicators to foster learning and dialogue within and outside the honors program and the Moody College. Students will choose the ways they want to serve, from options that include tutoring and mentoring incoming Moody students, being ambassadors of the college via tours and event hosting, planning events, volunteering for community service, or developing their own outreach or service projects. Consistent with the program's educational mission, service can introduce students to ideas and opportunities for independent research or creative projects for their capstone requirement.
---
Students will be assessed for continuing eligibility at the end of each academic year, and must meet the following standards: an overall GPA of at least 3.0; a GPA in Moody College coursework of at least 3.4; participation in Moody College Honors Program courses and activities, as described on the program website and by program faculty and staff. 
At the time of graduation, Moody College Honors Program students must have an overall GPA of at least 3.0 and a GPA in Moody College coursework of at least 3.4. Students who successfully complete the Moody College Honors Program requirements will receive special recognition at commencement.
Benefits
Being an honors student has more than its fair share of perks. Our honors students have access to unique opportunities for scholarships, enrichment, and support, such as mentoring with top faculty, and the chance to meet and network with special guests of the college and top professionals in the field of communication.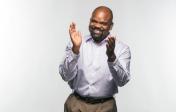 David Ikard | Spring 2020
Author and Professor of African American and Diaspora Studies at Vanderbilt University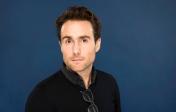 David Wallace Wells | Fall 2019
Author of Uninhabitable Earth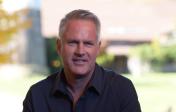 John Moore | Spring 2019
Pulitzer Prize–winning photographer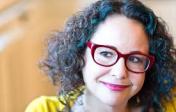 Brooke Gladstone | Fall 2018
Award-winning journalist and co-host of NPR's 'On the Media'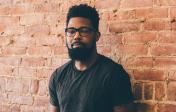 Damon Young | Spring 2018
Journalist and Co-founder of VerySmartBrothas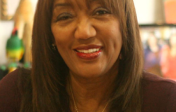 Carol H. Williams | Spring 2018
Owner of the largest female-owned, African American communications agency in the U.S.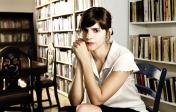 Valeria Luiselli | Fall 2017
Award-winning author and novelist