These are archival pages only and the program is currently not available.
×
Rick Cherwitz, Ph.D.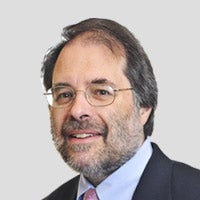 Founder and Director, Intellectual Entrepreneurship Consortium (IE)
Professor, Department of Communication Studies and Department of Rhetoric & Writing
Dr. Cherwitz is a Professor in the Department of Communication Studies and in the Division of Rhetoric and Writing, and a Fellow at the Institute for Innovation, Creativity & Capital (IC) at the University of Texas at Austin. He is the Founder and Director of the Intellectual Entrepreneurship Consortium (IE)--a cutting-edge and nationally acclaimed cross-disciplinary initiative designed to leverage knowledge for social good by educating "citizen-scholars." Dr. Cherwitz' publications include two books and over one hundred journal articles, book chapters, reviews, and papers. He is a frequent contributor to professional associations and educational organizations, writing about issues pertaining to academic engagement and public scholarship--all utilizing and building upon his scholarly work in rhetoric.
Dr. Cherwitz received two of the National Communication Association's top awards given to scholars in rhetoric: the Karl R. Wallace Memorial Award and the Douglas Ehninger Distinguished Rhetorical Scholar Award. His research has been supported by grants from the Lyndon Baines Johnson Foundation, the National Endowment for the Humanities, the Houston Endowment, the Summerlee Foundation and the University of Texas Research Institute. Dr. Cherwitz was the recipient of the University of Texas AMOCO Foundation Outstanding Teacher Award, the Chancellor's Council Outstanding Teaching Award, the College of Communication Thomas R. McCartin Teaching Excellence Award, and the College of Communication Research Award.
Dr. Cherwitz also received the Woodrow Wilson National Fellowship Foundation Innovation Award, the Examples of Excelencia Award (Excelencia in Education), the National Speakers Association Outstanding Professor Award, the Conference of Southern Graduate Schools Outstanding Contributions to Graduate Education Award, the Texas Blazers Faculty Excellence Award, the Ernest A. Lynton Award for Faculty Professional Service & Academic Outreach (New England Resource Center for Higher Education), and Honorable Mention in Fast Company Magazine's "Fast 50 Global Readers' Challenge" (for accomplishments as an "Innovator").
For more information on Dr. Cherwitz, please visit his personal site and his curriculum vitae.
Tommy Darwin, Ph.D.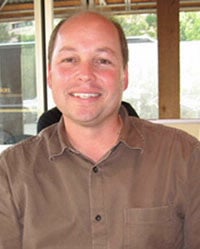 Director, Pre-Graduate School Internship (2010-present)
Ruby Morúa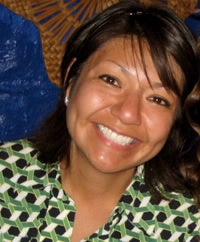 Director, Pre-Graduate School Internship (2008-2010)
Ruby Morua was the Director of the Pre-Graduate School Internship. She worked closely with the interns as a liaison between them and the graduate student mentors. Throughout the semester, the Director meets with the interns to discuss issues that concern them as a group: graduate school applications, funding opportunities, professional development opportunities, etc. Between meetings, she facilitates communication among the interns via Blackboard, a virtual classroom. She collaborates with Rick Cherwitz, the Founder of the IE Consortium.
Ruby has worked with the Intellectual Entrepreneurship (IE) Pre-Graduate School Internship since August, 2007. A first-generation college student and daughter of Mexican immigrants, her passion lies in helping individuals, especially those of similar backgrounds, find their academic niche and passion. In fall 2007 she mentored a first-generation undergraduate at UT Austin's College of Education through the IE Pre-Graduate School Internship and also served her first semester as the Internship's Assistant Director for Diversity Initiatives.
She currently wears three hats at the University of Texas at Austin: Director of the IE Pre-Graduate School Internship, Academic Advisor for the Business Honors Program in the McCombs School of Business and graduate student in the College of Education specializing in Bilingual/Bicultural Education.
As a beneficiary of mentorships, finding academic and professional success as well as personal growth through these relationships, activism plays a large part in the three hats that she wears. In each role she hopes to provide a support system for individuals – not only to aid them in their own academic and personal journey but to also provide them with tools to help others – from their circle of friends at the University to those in the communities from which they hail.
Ruby is a graduate of the Bauer College of Business at the University of Houston. She began her trajectory in education and mentoring as a primary school bilingual teacher in Houston, where she was mentored herself by a fellow teacher and graduate student. It is this person who inspired her to discover and develop her passion and always push for more in all aspects of her life. It is because of this that Ruby strives to be this person for others in everything that she pursues.
Jessica Kemp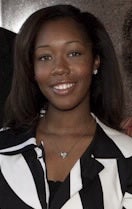 Assistant Director, Pre-Graduate School Internship
For the 2009 – 2010 academic year, Jessica will serve as Assistant Director within the Intellectual Entrepreneurship Pre-Graduate Internship Program. Her role will be to assist the interns and their graduate mentors, specifically those who are underrepresented minorities and first-generation college graduates. She will communicate and schedule meetings with the interns; and in the course of those meetings, she will listen to any questions/concerns, share her past and present experiences, and offer advice and encouragement for these students to make the most of their collegiate and internship experiences. Her connection with the Pre-Graduate Internship Program, allows her to be a valuable asset to those currently participating.
Through a minority pre – law organization, Jessica participated in the internship program as an undergraduate at UT, where she worked closely with her mentor in the law school. That opportunity provided her with great insight into the life and experiences of a law school graduate student and helped to prepare her for the road she is currently traveling. Due to the close bond she formed with her mentor, she decided to serve as a graduate mentor once she entered law school and found the experience to be extremely rewarding.
From IE intern to graduate mentor, and now to Assistant Director, Jessica plans on incorporating all of her knowledge and skills to effectively contribute to the team of dedicated individuals focused on creating a new generation of intellectual entrepreneurs.
Johanna Hartelius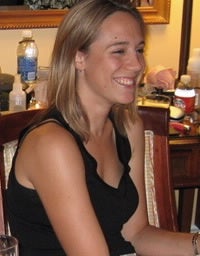 Director, Pre-Graduate School Internship (2005-2008)
Between August 2005 and May 2008, Johanna Hartelius served as director of the Pre-Graduate School Internship, growing enrollment from 15 undergraduate students in the first semester to nearly one hundred in her last term. Hartelius lead the meetings wherein interns address those concerns that transcend disciplinary lines (e.g. application processes, funding, academic versus professional careers, life-work balance, etc.), maintained communication with interns and graduate student mentors, and collaborated closely with Richard Cherwitz, founder of the Intellectual Entrepreneurship Consortium, promoting and developing the program's presence on campus. Having completed her Ph.D. in the Department of Communication Studies at UT, Hartelius is now an assistant professor at Northern Illinois University. Her research specialties include the rhetoric of expertise, myth and memory studies, and virtual and digital rhetoric.