2006 Jeffrey Award Recipients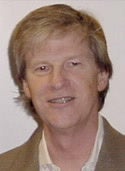 Wofford Denius
I would like to begin this evening's presentation by discussing U.T.'s Los Angeles study center, which serves as the University's west coast hub for teaching and research on film, television and electronic media.
Established in 2005 and based in the College of Communication, the UTLA center extends possibilities beyond the 40 Acres to the Pacific Ocean.
The University has a slogan, "What starts here changes the world." Los Angeles attorney Wofford Denius got his own start at U.T. and is now helping students in the College of Communication change the world as well.
Thanks to the imagination and generosity of tonight's first Jeffrey Award winner, in the past 18 months, more than 100 U.T. students have spent a semester in Los Angeles, meeting with industry professionals on film sets and television productions, in music studios and in the classroom, to gain first-person insight into the business that is Hollywood.
In addition, since 2000, more than 30 College of Communication students have had a chance to pursue their dreams by spending a summer working in the music meccas of New York, Los Angeles and Nashville.
Through his directorship of the Cain Foundation, Mr. Denius has created the Denius Music Industry Internship and the Wofford Denius "UT in LA Scholarship" – totaling $1 million – to support student career exploration in entertainment-related fields.
It is due to Wofford's support and others like him that The University will continue to build a presence on the West Coast. Please join me in thanking Wofford Denius for his generous support of the College of Communication.
---
Eddie Safady
Turning a University of Texas project - especially one from a liberal arts background - into something that makes economic sense in an equity market is a formidable task. To accomplish such feats, it takes people of extraordinary vision and expertise as well as people who are generous with their time.
Burnt Orange Productions is one such project and Eddie Safady, Board Chair of Prosperity Bank, is one such individual. Eddie has served on the Board of Directors for Burnt Orange from its beginning. As you may know, Burnt Orange is a for-profit production company that produces independent feature films in collaboration with the UT Film Institute.
Through Eddie's work, the college is creating a new model for film education by providing hands-on, specialized training to students through the UT Film Institute.
There may be no other private citizen who has given so much of his personal time to a project like this. Eddie has labored over every detail – and there are many – to ensure that this venture is solid on every front. Since the project's inception, Eddie has put in countless hours reviewing accounting statements, appraising finance structures, and evaluating partnership arrangements.
Eddie's contributions have extended beyond his financial wisdom into his personal life – on several occasions he has opened his beautiful home and thick Rolodex in support of the Film Institute.
But most of all, Eddie's pragmatism, sense of optimism, problem-solving skills, and his infectious spirit have kept Burnt Orange going through uncertain times.
Please join me in expressing our gratitude for the Herculean labors of Eddie Safady.
---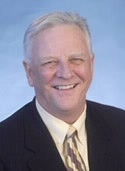 Sheldon Ekland-Olson
The UT Film Institute, and the UT Los Angeles Center - which we've just described, as well as the Annette Strauss Institute, and the Carnegie Initiative on the Future of Journalism Education – not to mention a new building – are endeavors that the College could not have pursued on its own.
Transformational programs such as these need champions both outside the institution and inside. We are fortunate to have had just such an individual in Sheldon Ekland-Olson, Provost of The University from 1998 to 2006.
Sheldon was that rarest of provosts, a person whose passions lay in people and their ideas. Unlike many in higher education, Sheldon was unafraid to try new things or to let others take the helm when the time was right. This is quite rare in a provost.
One recent way the College has benefited from Sheldon's influence was his appointment of Dr. Hart as Dean of the college. There has been speculation that – had he been asked by anyone else – Dr. Hart would not have taken the job. (so the moral of this story is clear: if you have a complaint about the Dean, go see Sheldon.)
One of the hallmarks of Sheldon's tenure as Provost was his effort to stitch together the various units on campus through cross-disciplinary initiatives. One such program is the Carnegie Initiative on the Future of Journalism Education.
Thanks to Sheldon's support, the School of Journalism was able to secure a $250,000 grant from the Carnegie Corporation last spring to improve journalists' knowledge of other disciplines. So, for example, journalism majors are now taking specialized courses in three areas: the Latino community, information technology, and media literacy.
The fact that Sheldon Ekland-Olson is receiving a college award tonight speaks volumes about his intellectual and administrative reach. We've never known a provost like him. Dr. Sheldon Ekland-Olson.
---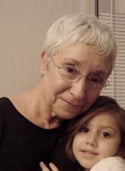 Margaret Surratt
Our next Jeffrey Award recipient came to The University from the small German Catholic farming community of Westphalia, Texas, about 35 miles south of Waco. She arrived as a student and she never left.
Margaret Surratt first came to work in the College of Communication in August of 1969, just months after earning her bachelor's degree in history. As is typical of her, Margaret came to help a friend in the student advising office. She was later hired by Bob Jeffrey—in 1971—in the Department of Communication Studies and since then has worked beside seven department chairs.
Margaret Surratt owns the Department of Communication Studies. Her sense of ownership includes the well-being of all but especially its students. She is that rare kind of individual who never forgets why the university exists: to serve students. Margaret has been a housemother and confidante to four decades of students and has instilled her spirit of service throughout the organization.
Margaret is a person of wisdom, a voice of compassion, a consummate problem-solver. She is also opinionated, sometimes even a bit rebellious. Mostly, though, she has an incredible sense of humor and an incisive wit.
Margaret has weathered each major event on this campus since the mid-60s and has earned respect far and wide. Everyone on campus takes her calls; she is one of our ablest ambassadors.
Margaret does not call attention to herself and is no doubt uncomfortable with the recognition being given her this evening. But Margaret has been a blessing to this college for 35 years and so she must take her punishment. Margaret Surratt.
---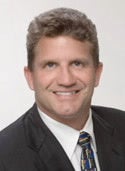 Jeff Hunt
Our final Jeffrey Award designee this evening is a son of the College and of The University.
Jeff Hunt earned his bachelors degree with honors from the college and was a student leader here on campus. And despite having gone out into the wide world to make his mark, his heart never left us.
Jeff is connected to the College in myriad ways: he worked closely with Department of Advertising chair, Isabella Cunningham, to overhaul the public relations curriculum; he has served as an adjunct professor in the College by teaching a public relations class; and he has just completed an enlightened term as chair of the College's Advisory Council.
Jeff also served as a mentor to many public relations and advertising students. When we have "student counseling" sessions, Jeff is always the first one there and the last to leave. And he's been extremely generous to the students he counsels, even helping them set up interviews and allowing his name to be used so they can get a foot in the door.
Jeff's personal philanthropy is also noteworthy. His first major gift was a unique one, designed to promote giving by other donors. He gave $100k to be used as a 50 percent match to first-time donors to the College. His generosity ultimately spawned over half a million dollars in gifts to the College.
What is especially impressive about Jeff's contributions is that – despite his brutal schedule as CEO of GCI, a global public relations firm with 650 associates in 27 countries – the College of Communication is always on his mind.
Jeff's embrace of new initiatives, his personal kindness, and his unfailing politeness distinguish him as a special member of the College family. Please join me in thanking Jeff Hunt for being Jeff Hunt.